Did you know that as many as one in three people periodically experience symptoms of insomnia and one in ten have insomnia symptoms that affect their daytime functioning?  Furthermore, those with untreated insomnia are almost 40 times more likely to develop depression than those without insomnia. The Sleep Program at THRIVE was designed with the goal of matching these people with state-of-the-art, evidence-based treatments that improve sleep efficiency, reduce sleep anxiety and nightmares, and even help people become comfortable sleeping with CPAP machines. All of our clinicians have been comprehensively trained to carry out cognitive and behavioral interventions by our sister clinic, the nationally-renowned Portland DBT Institute.
Here's what you can expect from your THRIVE Supplemental Services:
Our clinicians are graduates of well-established medical institutions, rigorous clinical psychology departments, and respected social work and counseling programs.
All of our providers are supervised by comprehensively trained clinicians and participate in weekly case consultation teams.

We 

♥

 research and even offer our clients opportunities to participate in ground-breaking research
(see the EBPI Willow Study site for more info).

We use a collaborative care approach and offer in-house medication management and nutrition services.
We only offer empirically-supported interventions.
Conditions we treat:
Interventions we offer:
Insomnia/Difficulty Sleeping

Cognitive Behavioral Therapy for Insomnia
Adjunctive Medication Management

Nightmares

Nightmare Rehearsal Treatment
Adjunctive Medication Management

Difficulty sleeping with CPAP

Systematic Desensitization for CPAP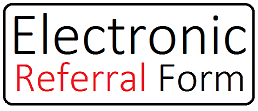 If you, a loved one or client is interested in participating, please visit out Getting Started page, or fill out our Electronic Referral Form.
For more information, please contact our intake coordinator Brianna Johnson at 503-290-3297