We are delighted you are interested in THRIVE, either for yourself, a family member, or as a professional making a referral.
First Step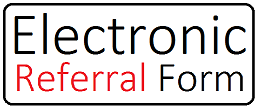 The first step to getting started with services with THRIVE is to fill out our secure Electronic Referral Form.
You can also call our offices at 503-290-3297. Our Intake Coordinator Brianna Johnson will collect and review your information, review our services, and answer any questions you may have.
THRIVE Fees and Payment Information
THRIVE does not currently accept insurance payments. We will however provide you with a monthly invoice that you may submit to your own insurance provider for reimbursement. Cost of services varies depending on the nature of services provided. Our Intake Team will tell you the exact cost for those services you seek.
Typical costs for services
Initial Assessment $275

50-Minute Individual Therapy Session $250
All fees are due at the time of service.
If you have commercial insurance, they may be able to provide reimbursement for the services you receive here at THRIVE. 
To check if you have coverage and are interested in submitting claims, follow these steps: 
Step 1: Call your 

insurance

 carrier to find out if you have out of network benefits. While 

insurance

 plans can vary greatly, it's not uncommon for 

insurance

 companies to pay a percentage of your bill after you meet your out of network deductible.  When you call, you should check for the following Out of Network benefits:
Deductible

Out of pocket maximum

Copayments

Coinsurance
Step 2: Discuss with your insurance provider how to submit the claims and determine what documentation is need. They may have a specific form for you to fill out and submit along with documentation of your appointments. Ask what specific information they need out of the following:
Date of service 

CPT code billed

Diagnosis

Confirmation of payment 
Step 3: Upon your request, we can print off the proper documentation for you so you are able to submit claims.  We are able to print off single statements in office if your payment has been processed by our billing department. If you are looking for multiple statements, you can call our billing department to request the statements. You must have paid for the service in order to submit for reimbursement.
Step 4: Consolidate all of the needed documentation and submit to your 

insurance

 provider for reimbursement.
We will do our best to accommodate your 

insurance

 company's requirements, however we are not required to provide documentation or claims assistance for any out-of-network services.