At THRIVE, we believe in the power of providing collaborative care with allied health professionals under one roof. The Supplemental Services at THRIVE are designed with the goal of matching people with health services, such as personalized medication management and nutrition services, that augment their individual therapy. All of our allied health professionals have been trained to carry out evidence-informed interventions by our sister clinic, the nationally-renowned Portland DBT Institute. This means that supplemental services you receive at THRIVE are specifically designed to work synergistically with your individual therapy.
Here's what you can expect from your THRIVE Supplemental Services:
Our clinicians are graduates of well-established medical institutions, rigorous clinical psychology departments, and respected social work and counseling programs.
All of our providers are supervised by comprehensively trained clinicians and participate in weekly case consultation teams.

We 

♥

 research and even offer our clients opportunities to participate in ground-breaking research
(see the EBPI Willow Study site for more info).

We use a collaborative care approach and offer in-house medication management and nutrition services.
We only offer empirically-supported interventions.
Medication Management
Approximately 11% of adults use one or more psychotropic medications1. At THRIVE, we believe that psychiatric medication is most effectively managed by providers who are comprehensively trained in evidence-based interventions and carefully coordinate care with individual therapists. Our medication manager, Michele Sharp, is a Board Certified Psychiatric Mental Health Nurse Practitioner and attends weekly case consultation team meetings and works closely with THRIVE therapists and dietitian. She is a seasoned diagnostician and practitioner who has experience in treating adults and adolescents with anxiety, depression, bipolar disorder, insomnia, PTSD, eating disorders, addictions, and psychosis.
Nutrition Services
At THRIVE, we recognize that mental health isn't ONLY about what we put in our brains – it's also about the foods that fuel our body. Mindfully attending to nutrition is a vital foundation for mental health and well-being, yet nutrition dysregulation is largely untreated in mental health settings. Our nutrition expert, Tiffany Kerns, is a Licensed Registered Dietitian who attends weekly case consultation team meetings and works closely with THRIVE therapists and medication manager. Tiffany is skilled in assisting clients in their journey toward a healthy relationship with food and specializes in creating custom nutrition plans that support clients' specific treatment goals. Tiffany also provides creative and practical services such as guided grocery store tours and basic cooking skill instruction.
Future Services
The team at THRIVE has big plans. Specifically, we are planning a portfolio of supplemental services that will work synergistically with your evidence-based individual therapy to produce life-altering outcomes. Check back frequently as our service menu expands. Here is some of what we are planning:
Mindful Movement: Yoga Group
Effective Parenting of Emotional Youth Group
Mindfulness for Emotion Regulation Group
CBT Insomnia Group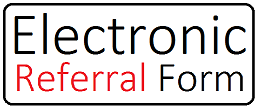 If you, a loved one, or client, is interested in participating, please visit out Getting Started page, or fill out our Electronic Referral Form.
For more information, please contact our intake coordinator Brianna Johnson at 503-290-3297